KokomoNaz celebrating 100 years
More than a century ago, our founders began meeting for prayer in their homes. They established Fairlawn Mission Church on Oct. 3, 1916. It became Fairlawn Nazarene Church in 1921, after a guest preacher introduced the congregation to the holiness denomination.
In 1930, the growing church moved from a tiny building on Ohio Street to a rented hall. About 2 years later, people started calling it "First Church".
They completed a new building at Armstrong and Deffenbaugh streets in 1936 and dedicated additions in 1959. The pastor at that time, M.K. Millikan, said, "It is my hope and prayer that we, the Church, ... will give ourselves to the task of reaching the lost world for Christ."
In 1976, the church finished building on our current property, at Washington Street and Lincoln Road. Expansions were added in 2009.
Pat Bonds, born in 1939, grew up in the church and is grateful for the godly, older ladies who mentored her. Their influence has given Pat a heart for today's youth.
"I would hope that I would be an example," she said.
The centennial celebration Oct. 2-3 will include a memory walk, concert, united worship service, luncheon and more (see schedule below).
"You'll want to be here," Lead Pastor Tim Gates said, "as we celebrate 100 years of God's faithfulness."
Church history by the Rev. Mark Hostetler

Centennial Celebration Schedule
Saturday, October 2nd
4:00—5:30 PM
Reception in the Commons & Family Life Center, including appetizers, children's activities, and a Memory Walk
5:30 PM
A Free Concert in the Worship Center, featuring songs through the years
Sunday, October 3rd
10:30 AM
"Forever Faithful" Worship Service
12:00 PM
Luncheon at Bel Air Events
Free childcare & kids' lunch at the church
The ticket deadline has passed.
A WEEKEND YOU WILL NOT WANT TO MISS!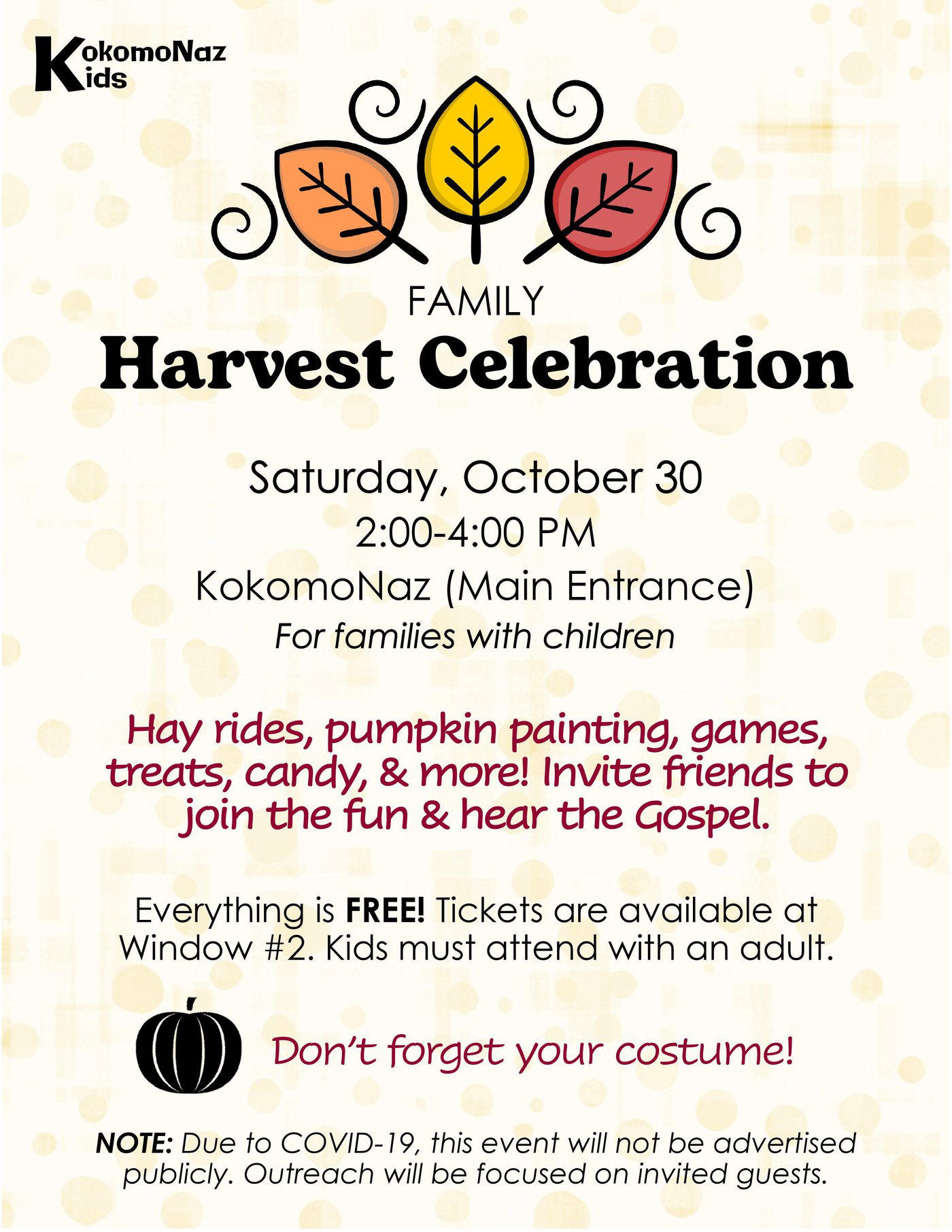 Ministry Announcements
MISSIONS — The Alabaster offering will be collected Oct. 10 to help the Nazarene Church buy land and build churches, schools, medical facilities, and missionary homes.
MEN — All men are invited to a Harvest Breakfast at 9 a.m. Saturday, Nov. 20, in the Family Life Center. Come enjoy special music, delicious food, and inspirational testimonies. Tickets will be available for $5 from Oct. 24 to Nov. 14, at Window #2.
WOMEN — Ladies' Night Out will be at 6:30 p.m. Friday, Oct. 22, in the Family Life Center. Enjoy fellowship, "getting-acquainted" activities, door prizes, and a fall or winter painting craft. Bring a paint shirt and snack to share. Cost is $10 (includes supplies). Sign up, pay, and see craft selections through Oct. 10, at Window #1.
Women are invited to make "blessing bracelets" at 6 p.m. every fourth Wednesday of the month, in Room #302. Bracelets will be given to ladies in our church and community.
CHOIR — Interested in singing at Sights & Sounds of Christmas? Come to the preview at 6 p.m. Wednesday, Oct. 6, in the choir room. The program will be at 7 p.m. nightly Dec. 3-5.
YOUNG AT HEART — Seniors 70 and up are invited to Lunch With Liz Tuesday, Oct. 12. Sergeant Marcus of the Kokomo Police Department will share how to avoid scams at 11 a.m. in the Chapel, followed by a meal in the Family Life Center. Donations will be accepted. Sign up at Window #3 or call Liz Shell at 765-860-1874.
The Thanksgiving meal for ages 55 and up will be Sunday, Nov. 14. Food service will start at 11:45 a.m. in the Family Life Center. The menu will include turkey, mashed potatoes and gravy, dressing, green beans, cranberry salad, rolls, dessert, and a drink. Tickets will be sold for $10 Oct. 17 through Nov. 7, at Window #1. Bring your ticket for a drawing.
SPORTS FOR ADULTS — Play volleyball Tuesdays, Oct. 5 through Nov. 9 and pickleball Tuesdays, Nov. 16 through Dec. 7 at 6 p.m., in the gym. Sign up at Window #3.
YOUTH SPORTS — Cheerleading practices will take place Mondays Nov. 8 through Feb. 7, in the Amazing Space. Ages 4-7 will meet at 5:30 p.m. and ages 8-12 at 6:45 p.m. Cost is $60 ($50 for YMCA members).
Volleyball clinics will take place Thursdays, Nov. 11 through Dec. 20, in the gym. Ages 8-11 will meet at 5:30 p.m. and ages 12-14 at 6:30 p.m. Space is limited. Cost is $30.
Basketball registration is also open for ages 6-11. Games will start Dec. 6. For more info, or to register for a youth sport, go to
VISITATION — Bless our shut-ins and assisted living and nursing home residents with Christmas gift bags. Pick up a list of needed items at the Welcome Center. Please drop off items from 8:30 a.m. to 12:30 p.m. Sundays, Nov. 7-21, at a table near the Welcome Center. Thanks for giving!
CHILDREN — Families with kids are invited to Exploration Acres Corn Maze and Pumpkin Patch in Lafayette on Saturday, Oct. 16. Meet at 10 a.m. in the church parking lot. We will return no later than 5 p.m. Cost is $9 for ages 6-12 and $13 for ages 13 and up. There is no charge for children 5 and under. We will provide hotdogs, chips, s'mores, and drinks.
In lieu of Fall Fun Fest, we are hosting a Family Harvest Celebration from 2 to 4 p.m. Saturday, Oct. 30, at the church. There will be hay rides, a hay maze, pumpkin painting, lots of candy, and more! Due to COVID-19, the event will not be open to the public; however, OUTREACH is still our focus through personal invitations. Be praying about who you can invite. Free tickets are at Window #2.
Fall Retreat for first-sixth graders will be a 1-day event from 10 a.m. to 5 p.m. Saturday, Nov. 13, at Shiloh Park in Marion. Cost is $25. We will leave the church at 8:45 a.m. and return around 6 p.m. Registration will open soon. Parents are needed to help.
Come to a movie night from 6 to 9 p.m. Friday, Nov. 19, in the kids' area. Cost is $10 per family (includes food).
Families with children are invited to a luncheon at 12:30 p.m. Sunday, Nov. 21, in the Family Life Center. Free pasta, breadsticks, salad, drinks, and desert will be served. Please sign up in advance.
Bible quizzers have meets Oct. 2 and Nov. 6. See Pastor Shane or coach Erin Doss for more information.
YOUTH — Welcome our new youth pastor, Derek Epperhart, and his family at a reception between services Oct. 10, in the Family Life Center.
Fall Retreat for grades 7-12 will be Oct. 29-31 at Shiloh Park in Marion. See Pastor Derek for more details.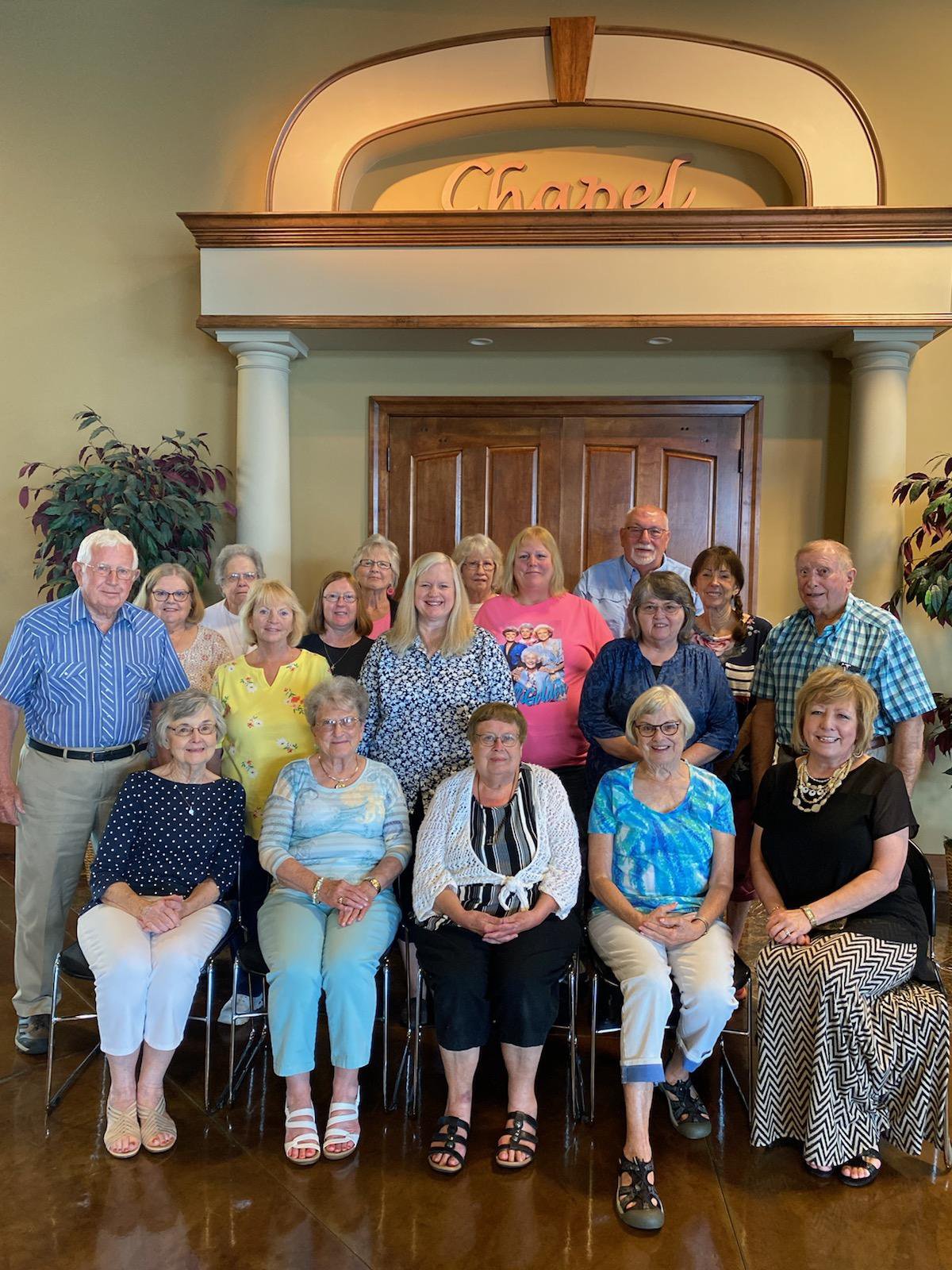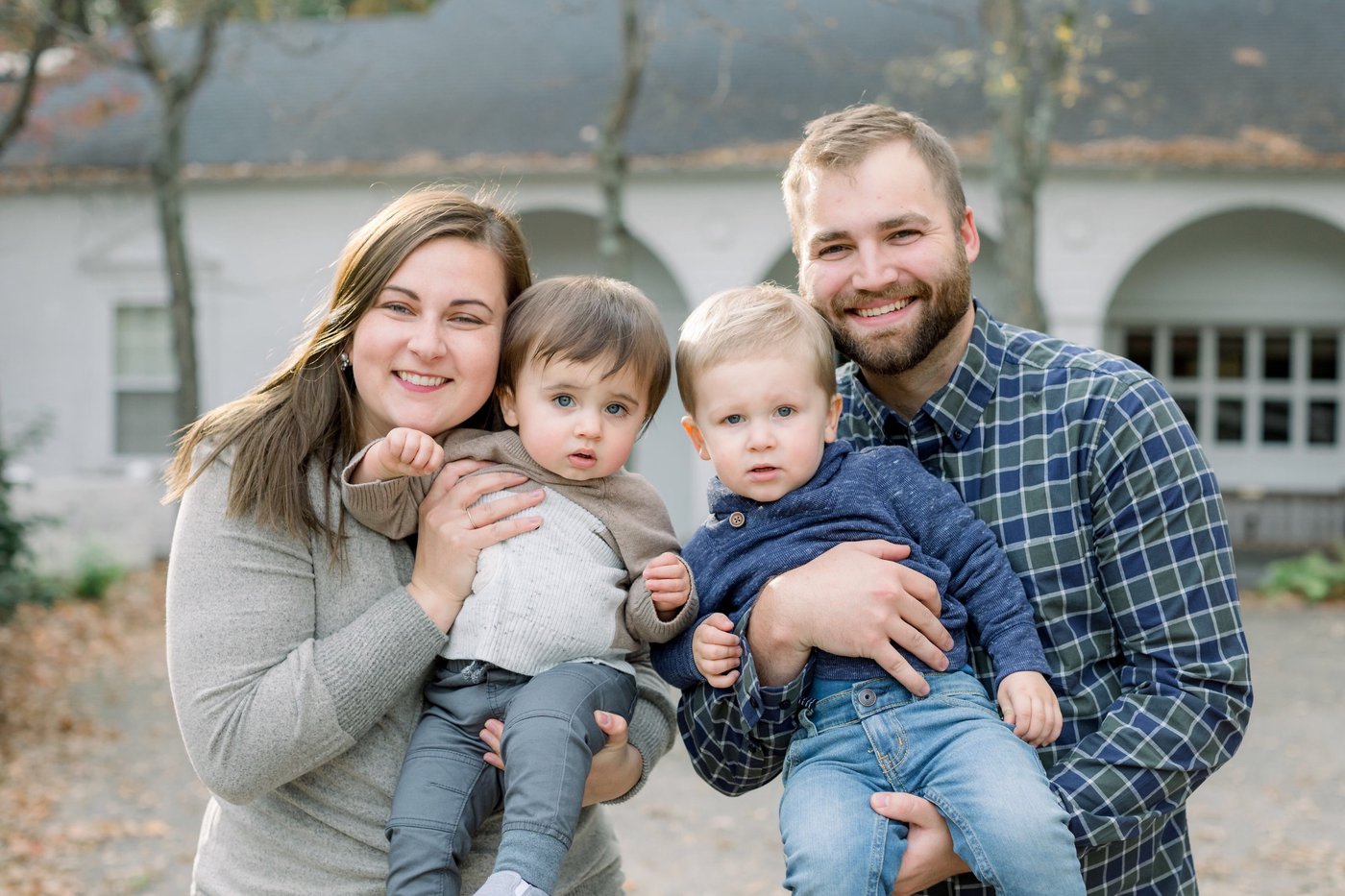 Fall Calendar