Why We Give
Our God is a God of abundance and He loves to give. He sacrificed willingly on the cross and then invited us into fullness of life. As His children, we are called to imitate Him. Our generosity in giving is a demonstration of God's character and a response to what He has done for us.
Our church uses a service called RebelGive to help save on fees associated with digital giving so that we can be better stewards of your gifts.
Online giving typically has been difficult for both churches and givers. You'd think you were giving $100 for example, but instead, our church would only receive $96.80 after the platform and processor took a cut.
That's why we're excited about our new platform, RebelGive. They never take a cut of any gift you give, have negotiated the lowest market rates for our church, and together with your help, make sure all the convenience costs of digital giving are completely covered. In this way, 100% of your intended gift always goes directly to our church.
How To Give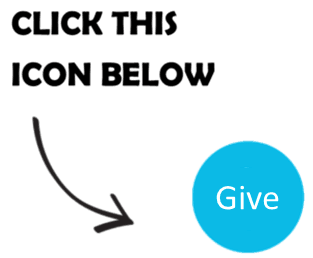 It's now easier than ever to give. Just click the giving icon at the bottom left corner of your screen on any page of kokomonaz.org and follow the prompts. You can give with a credit or debit card and cover a small percentage fee when you give, or you can give through you bank account (ACH) which has no fees. Be sure to read more about the convenience fee if you choose to give with your card. We've done the math and giving via bank account will save thousands of dollars in fees this year alone. Make sure you create an account to save your giving information and to download giving reports at the end of the year.
*Currently the ability to split your gift between funds isn't available however giving through separate transactions or by using the memo line to designate how you would like your gift split are two options!
Thank you so much for helping and for your generosity!