Missions Rummage Sale
MAY 20-22, 2021
THURSDAY & FRIDAY /// 8:00 AM - 400 PM
SATURDAY /// 8:00 AM - NOON
Donate
Clean items in good condition and plastic grocery sacks are needed. Drop off times are:
Mondays, 10-11 AM
Tuesdays, 11 AM-Noon
Wednesdays, 10-11 AM
Thursdays, 6-7 PM
Fridays, 10-11 AM
Saturdays, 11 AM-Noon
Please drop off donations at the former Pawn Shop on church property (Lincoln Road). Small items may be dropped off Sundays at Window #1.
Volunteer
Many hands make light work! If you are interested in helping with the sale, please fill out the volunteer form below. Thank you!
Promotional Flyer
Click the image below to download a flyer. Please hep us spread the word!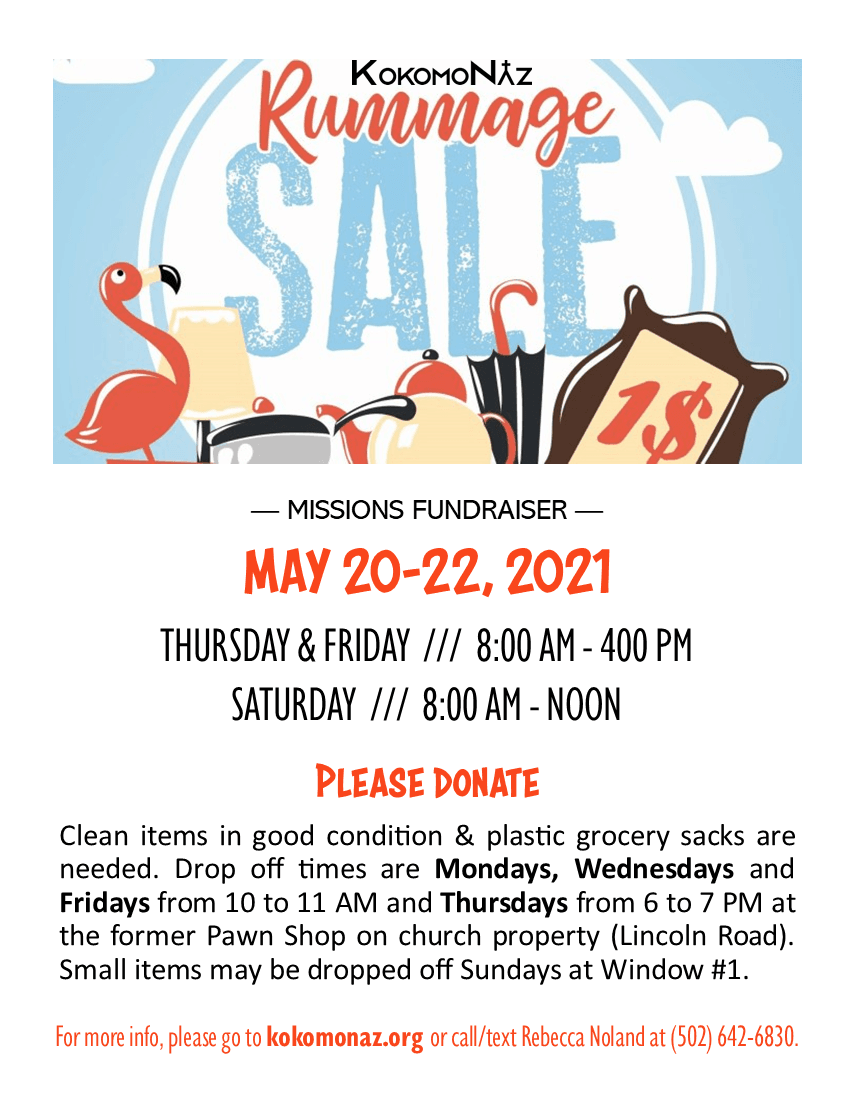 For More Info...
Please call/text Rebecca Noland at (502) 642-6830 or Sharon Medlen at (765) 860-8829.