Rooted Student Ministries is based on Ephesians 3:16-19. Our goal is for students to be rooted in Christ and His love. Our discipleship process is to:
PLANT. GROW. BEAR FRUIT
PLANT
Connect in the student ministry
GROW
Take faith to the next level
BEAR FRUIT
Live out and share faith
Weekly Schedule
Sunday School
Youth Group
Wednesdays, 6:00 to 7:30 PM
Social Media
Meet our Student Pastor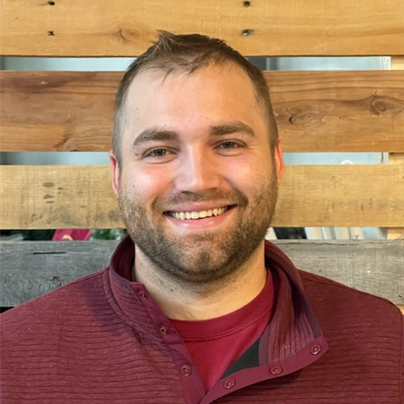 Derek Epperhart is the newest member of the KokomoNaz staff, arriving in October 2021. He is passionate about sharing the Gospel of Jesus Christ with students. He and his wife, Lindsey, have two young sons, Wesley and James, and another child on the way.
Resources
Got Questions?
If you'd like to know more about our student ministry, please reach out to us by clicking the button below. We'll be happy to answer your questions.
If you do any online shopping, please consider using AmazonSmile and supporting Rooted Student Ministries. Just click the link below to get started!