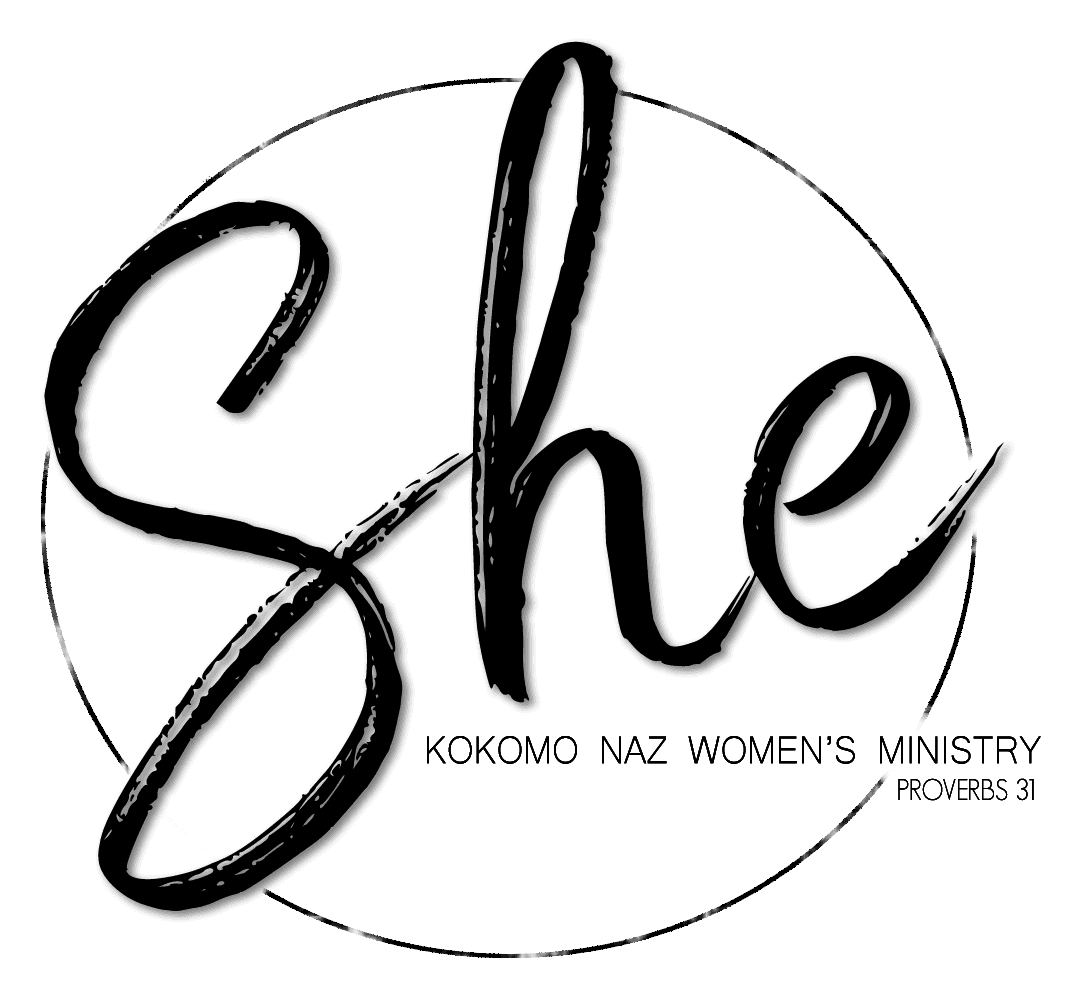 The name for First Nazarene's women's ministry comes from Proverbs 31, where we read what "she" — the woman of noble character — does with her days. First Nazarene offers opportunities for you to learn, fellowship, and serve as she, the Proverbs 31 woman, would do. She Serves (community outreach), She Creates (crafts and creativity), and She Studies (Bible study) are just some of the ways we hope to equip you to become a noble woman of God. Above all, we hope you'll remember the admonition at the close of Proverbs 31: "a woman who fears the Lord is to be praised!"
More She Ministries
She Serves
Support local outreach initiatives and organizations such as Kokomo Domestic Violence Shelter, Kokomo Urban Outreach, We Care, and Cross America. Projects take place every month. Click HERE to read about how to help in She's monthly newsletter.
Do you have sewing skills? We have a project for you that can help meet an immediate need in our community. Local health officials are trying to work ahead to care for our healthcare employees and patients in the days to come. With the potential for shortages in masks, we have an opportunity for you to MAKE masks for Community Howard hospital. Click the button below for instructions and templates on making the masks. When they are completed, we are told that you may drop them off at Community Howard Hospital – and that even with the increase in travel restrictions, the nature of this transport would fall under essential travel. If you are unable to or uncomfortable with being outside your home, please call Bekah Shaffer at 765-661-7732, and she will make necessary arrangements to have them picked up and delivered. If you have any questions, please call or email her at bekah@kokomonaz.org. Thank you!!!
She Creates
Enjoy a variety of crafts and projects such as needlework, make-ahead meals, painting, canning, and more. Click HERE to read about upcoming events in She's monthly newsletter.
She Leads
Develop leadership skills at LifeWay Women's Leadership Forum every fall in Tennessee. For more information, click HERE.
She Plays
Enjoy games, gabbing, and good times from 6:30 to 8:30 on the last Saturday of every month. Rules are: NO kids and NO husbands! Please bring a snack to share. The location changes each month. Click HERE to read about upcoming events in She's monthly newsletter.
Got Questions?
Click the button below to contact Bekah Shaffer, Women's Ministry Director.